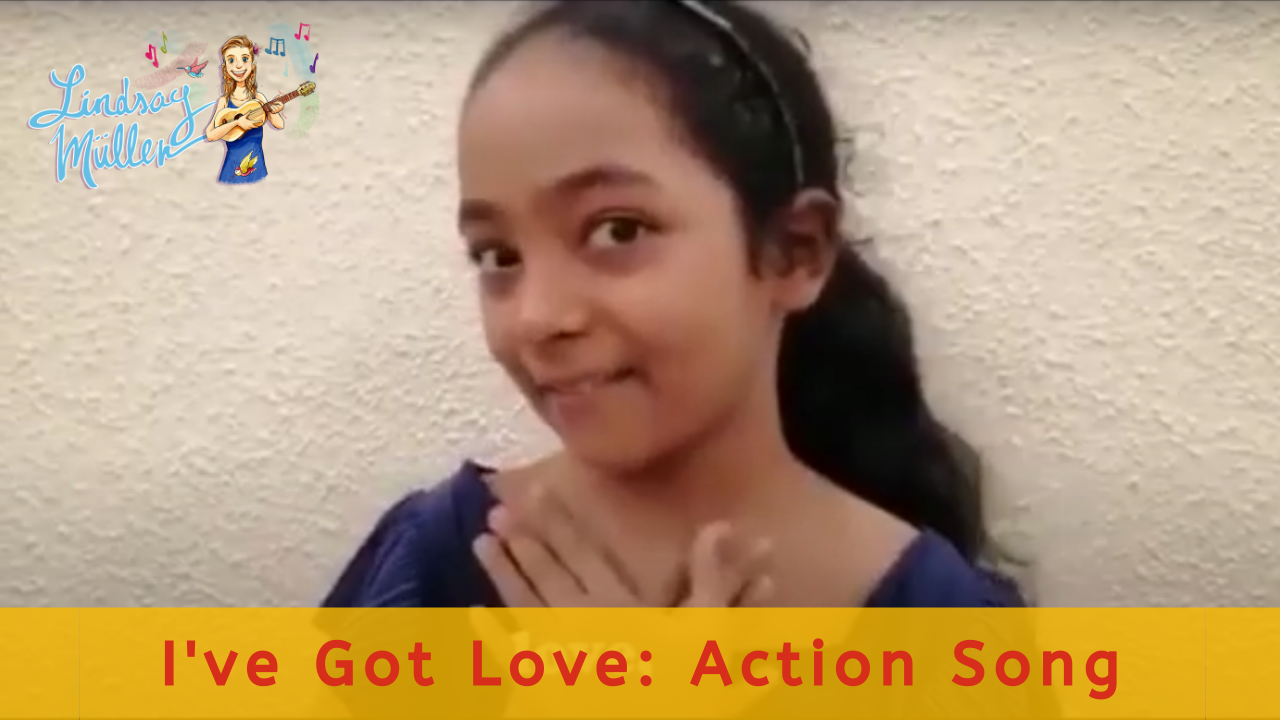 Action songs are great for:
moving

smiling

being silly

connecting with others

language learning

having FUN!
Here are 12 of my favourite action songs that kids love. Find them all on this YouTube Playlist, or click the individual links below!
---
1. Bananas: A summer camp favourite! The more people that can sing this together, the better!
2. There Are No Bananas In The Sky: Great for young kids. A camp classic with repeating verses. Take out a word but do the action with each verse. Super silly and fun.
3. There Was A Crocodile: One for the animal lovers. A camp classic with repeating verses. Take out a word but do the action with each verse. Gets your whole body moving!
4. This Little Light Of Mine: Church camp classic (great for secular audiences too) with simple hand motions.
5. Thank You For The Food We Eat: An original song perfect for ESL(English as a Second Language) classes to sing before eating snack or lunch.
6. Moose Juice: A repeat-after-me song with actions about a Moose named Fred who drinks his juice in bed!
7. Listen To the Water: A calm action song that combines hand motions with ASL motions.
8. I've Got Love: An original song with hand motions that will fill your heart with love, joy, peace and forgiveness.
9. Skinnamarinky Dinky Dink: This Sharon, Lois and Bram classic with hand motions is great for babies and toddlers.
10. It's Not Hard: A camp song best done in a group. It starts simple but gets harder with each verse. Can you do all the hand motions?
11. The Birdie Song: A camp song perfect for morning watch. 
12. Peace Like a River: A camp classic that promotes peace, love and joy. Easy, repetitive motions perfect for young learners and ESL students.
Remember, you can find all of these songs in the YouTube Playlist "Action Songs for Kids"!
---
Here's a story from Juliana Erviti Ellsworth about how Action Songs and music helped her daughter:
I feel strongly about music helping language development! My daughter just turned 7. When she was born she had a lack of oxygen which caused a brain injury called HIE (Hypoxic Ischemic Encephalopathy). We didn't know how she would develop or if she would be able to walk or talk, as each brain injury is unique and the brain's ability to rewire varies greatly.
She started early intervention therapy, and while her physical skills developed on time, her speech started to fall behind. I noticed that the few words she had came mostly from songs, so at age 2 I decided to enrol her in a music class. The class used puppets, hand signs and motions, and introduced them to rhythm, pitch, and all sorts of musical concepts. At first she couldn't sing along, but she could do the hand motions, and she loved to do them! Then she started to be able to say a few words in the songs, usually the last word of each verse or the more important words, and eventually she was able to sing entire songs. 
Besides the songs being great for increasing her vocabulary (she had an easier time remembering words from songs that had a motion that went along with it, probably because it involved more areas of the brain), it also helped with her fluency and her ability to string words together without pauses in between. And now at age 7, her background in music is helping her with math and reading skills.
---
Do you use action songs with your kids or students? Which ones are your favourites? Which ones should I make videos of? Tell me in the comments!