Hey ukulele player!
ARE YOU READY to learn more songs, feel more confident on ukulele and impress your friends and family? All you need to know are four chords: C, F, Am and G. Here are 20 popular songs you can play with these four chords.
Don't Worry, Be Happy (Bobby McFerrin)

You Are My Sunshine

Jingle Bells

Dreams (Fleetwood Mac)

Hi Hey Hello (Lindsay Muller)

Leaving on a Jet Plane (John Denver)

Three Little Birds (Bob Marley)

The Lion Sleeps Tonight (The Tokens)

Lean On Me (Bill Withers)

Try Everything (Shakira)

Shake It Off (Taylor Swift)

Just The Way You Are (Bruno Mars)

Wake Me Up (Aviici)

This Little Light of Mine (Traditional)

Let It Be (The Beatles)

A Thousand Years (Christina Perri)

What a Wonderful World (Louis Armstrong)

Octopus' Garden (The Beatles)

Stand By Me (Ben E. King)

I'm Yours (Jason Mraz)
---
Get the chords and lyrics for these songs and 10 more in this Ukulele Songbook!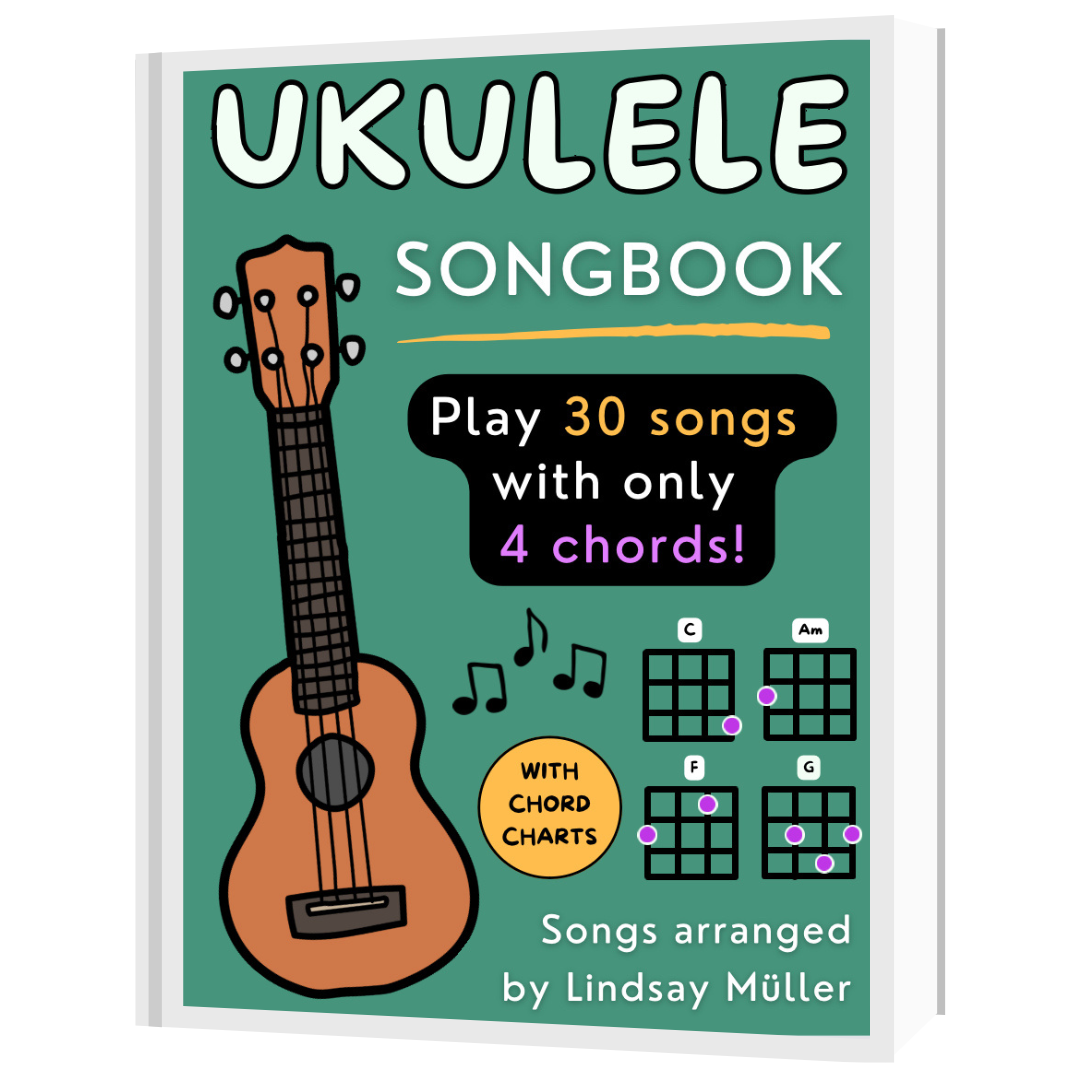 ACCURATE CHORDS AND CHORD PLACEMENT
Have you searched online for a song's chords, but they didn't "sound right"? In this Ukulele Songbook, you can be sure that:
• the chords are 100% accurate 
• the chords are in the perfect strumming position! 
CHORD CHARTS ON EVERY PAGE
Each page includes chord charts!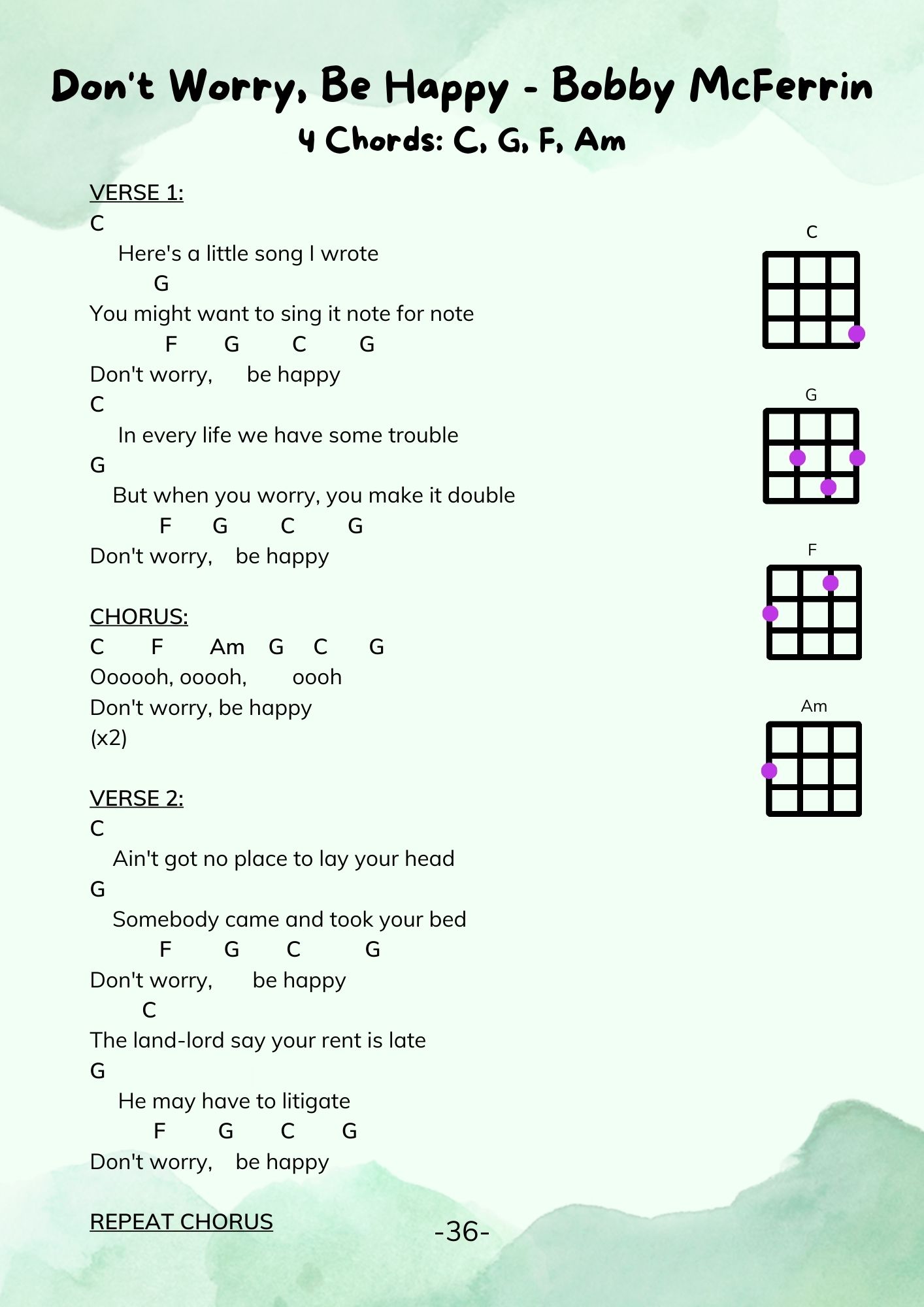 WELL-KNOWN SONGS
You'll learn well-known ukulele songs like "I'm Yours" by Jason Mraz, popular hits like "Let It Be", "Don't Worry Be Happy", and classic tunes everyone should know like "Happy Birthday". 
For a full list of the songs inside, click here!
GET IT TODAY!
Don't miss out on this exciting opportunity to unlock your ukulele potential. Head over to www.LindsayMuller.com/store now and grab your copy of "Ukulele Songbook: Play 30 Songs With Only 4 Chords!" 
Remember, playing an instrument like the ukulele has the power to brighten our days and create memories that last a lifetime. 
CLICK HERE TO GET THE UKULELE SONGBOOK FOR $14.97 USD TODAY!
With love,
Lindsay