Bonding with children through music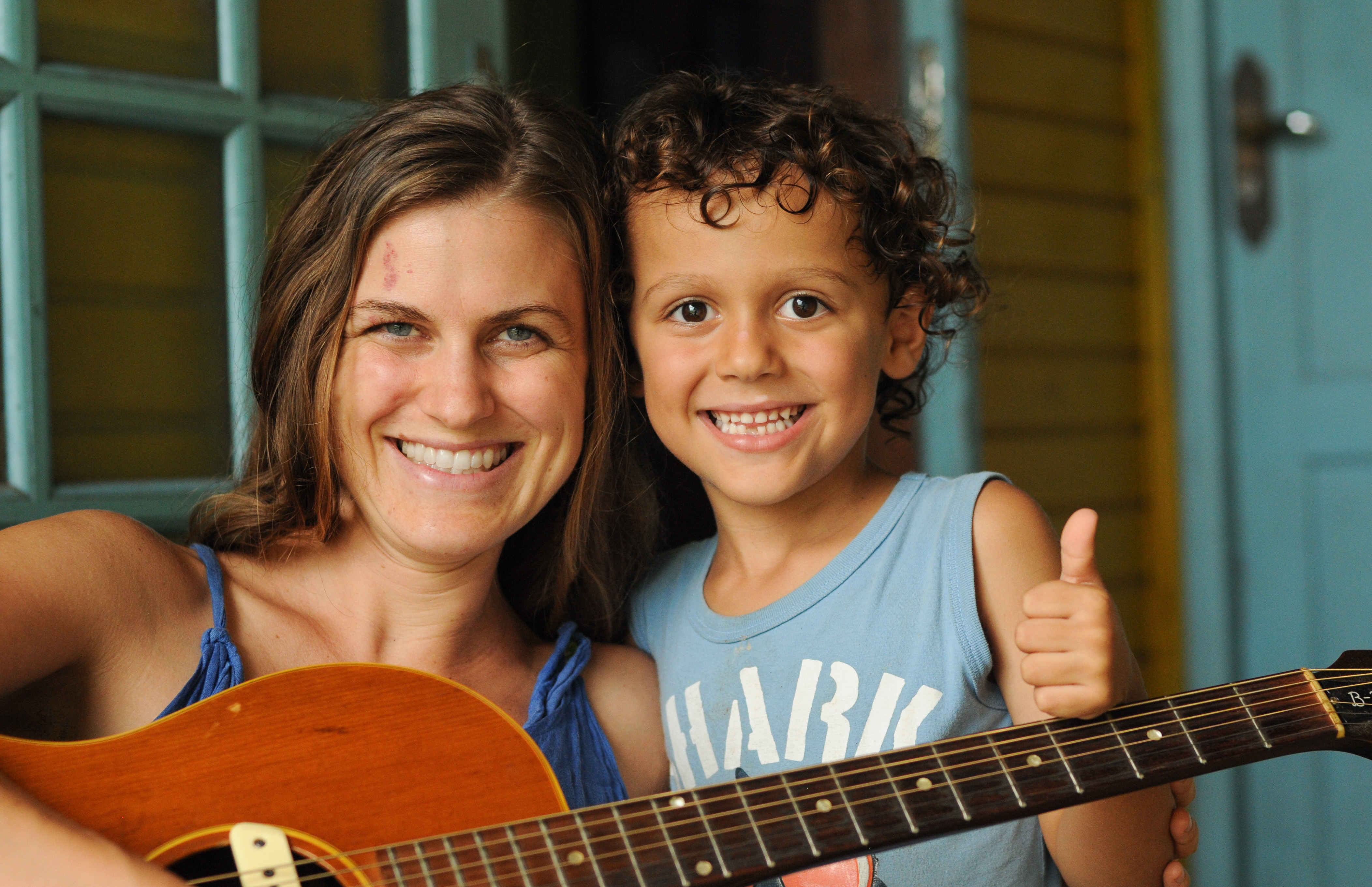 Want an EASY way you can connect with your child? Try listening to and singing songs together! It's an activity that encourages presence, creativity, expression, and silliness. When we sing with another person it helps us to connect and have fun together. When we pair this activity with lyrics that are intentional for connection and bonding, it will deepen your relationship. It will create warm fuzzy feelings for you AND your child. It can be done any time of the day, in any place! It's free and available to everyone, even if you don't think of yourself as a "musical" person.
Here is a list of 24 songs you can listen to and sing with your child to help you bond, connect and express your love for each other.
Try singing one (or more!) of these songs before bedtime, before school, in the car, or any time of day you need a connection boost.
Click here to listen to and follow the playlist on Spotify, or listen to each individual song below: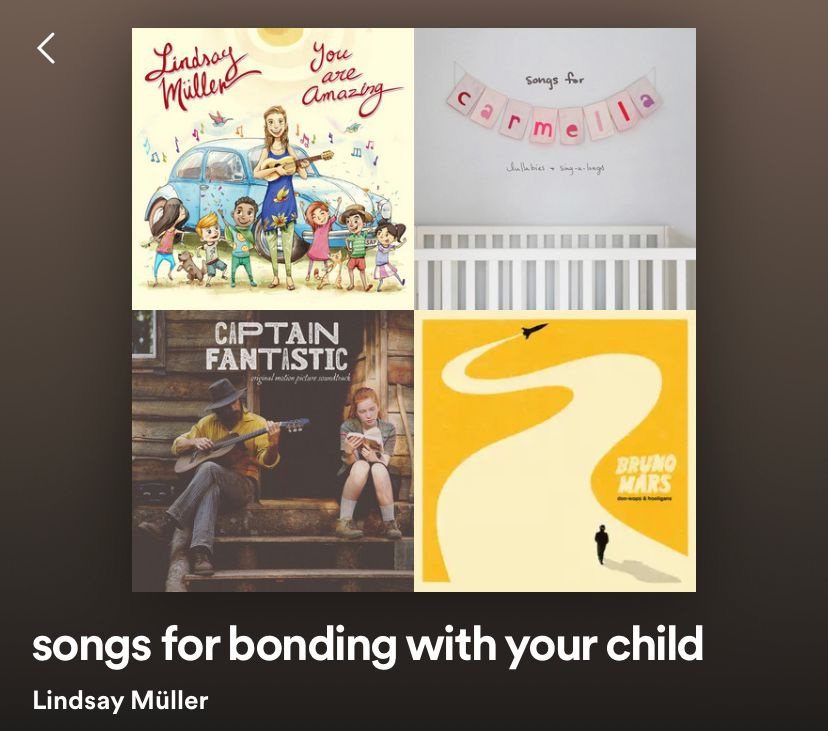 You Are Amazing (Lindsay Muller) 
You Mean The Whole Wide World To Me (Christina Perri)
Sweet Child O Mine (Captain Fantastic Movie)
You Make Me Happy (My Sun and Stars)
Baby Mine (The Okee Dokee Brothers)
You & Me (Frances England)
Little Bitta You (Andrew & Polly) 
You and I (Helen Austin): 
One That I Love (Charlie Hope)
You Matter to Me (Stephanie Leavell)
Let's Love Each Other (Lindsay Muller)
You Are Enough (Megan Schoenbohm)
The ABC's Of You (The Juicebox Jukebox)
It's You I Like (Ellie Schmidly)
You've Got A Friend (Carole King, covered byLindsay Muller)
Grateful Heart (Lindsay Muller)
A - You're Adorable (John Lithgow)
I Love You (Lyndsie Storer)
We Just Met (Lindsay Muller)
P
 Good Morning My Love (Vered)
---
What song do you use to bond with your children? Share it in the comments below.