If you need help starting your day with a positive attitude, look no further than this Spotify playlist! Full of uplifting, empowering songs for children and adults alike. Featuring India Arie, Lindsay Muller, Bill Withers, Jill Scott, and many more. See the song list below so you can create your own playlist on whatever platform you choose.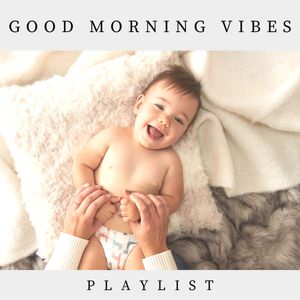 1. Lovely Day: Bill Withers
2. Golden: Jill Scott
3. I Am Not My Hair: India Arie
4. Embrace: Jude Perl
5. Shine Your Light: Asa
6. Black & White: Sara Lugo
7. State of Mind: Raul Midon
8. Changing the World: Alysha Brilla
9. You Are Amazing: Lindsay Muller (get a FREE download of this song here)
10. Shine: Fia
11. I Am: Fia
12. I Am Light: India Arie
13. Beautiful Flower: India Arie
14. I Can See Clearly Now: Jimmy Cliff
15. Ain't No Mountain High Enough: Marvin Gaye, Tammi Terrell
16. I'm Coming Out: Diana Ross
17. Don't Worry Be Happy: Bobby McFerrin
18. You Make My Dreams: Hall & Oates
19. Roll to Me: Del Amitri
20. CAN'T STOP THE FEELING!: Justin Timberlake
21. I Love Me: Meghan Trainor
22. Beautiful Days: Satsang
23. Three Little Birds: Bob Marley
24. Once a Day: Michael Franti
25. Say Hey (I Love You): Michael Franti
26. Worthy: India Arie
27. Forca: Nelly Furtado
28. Suddenly I See: KT Tunstall
29. The Sound of Sunshine: Michael Franti
30. Life is Better With You: Michael Franti
What song gets you feeling good in the morning? Share with me in the comments!
music for kids, music for children, songs for kids, songs for children, high vibe songs, high vibe songs for kids