Lindsay Müller creates "Positive Songs For Kids and Adults" that uplift, heal and inspire.


Originally from a small town in Ontario, Canada, Lindsay now lives on the island of Florianópolis, Brazil with her husband and two sons.


Lindsay started writing songs in 2016 when her boys were 2 and 4 years old. She was inspired to create positive, empowering music that would help her sons develop self love, confidence, kindness, gratitude, and respect for Mother Earth.
Lindsay didn't think of herself as a songwriter or musician when she started out. Her first album, "You Are Amazing", began as a fun side project. During the recording process, she discovered that writing positive, meaningful songs for children was her passion and calling.
Her songs "Grateful Heart" and "Hi Hey Hello" from her second album, "Love is Everywhere", went viral on social media in 2022. Over 100,000 Instagram Reels, TikToks and YouTube Shorts have been made with Lindsay's songs by people all over the world.

==> Follow Lindsay on Facebook and Instagram, and get her song "You Are Amazing" for FREE when you join her mailing list!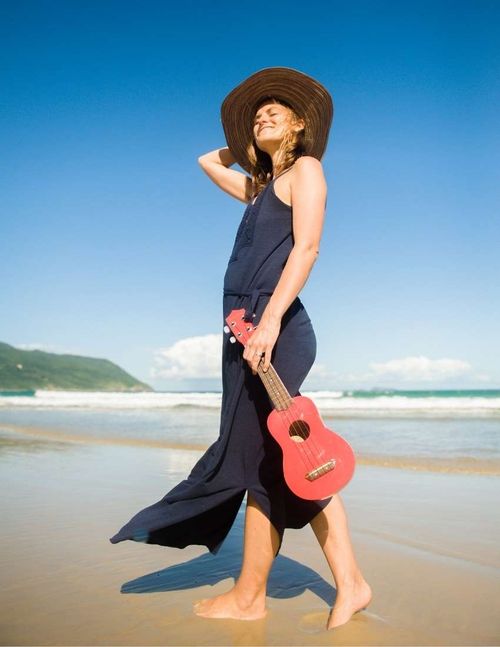 PRAISE FOR LINDSAY'S music
"

We play the 'You Are Amazing' song every morning while I make breakfast. It sets our day off on the right foot. I'm grateful for beautiful, meaningful music that my kiddos and I can enjoy together."
— Laura Martin
"

Lindsay's voice, such a sweet sound, like an angel, has uplifted my soul too many times to count. I fell quickly in love with this beautiful girl and her fun and creative family, and I love to follow their musical journey. Lindsay's mission with her music is to spread more love and light into the world, and to build strong, confident and compassionate children. I love her, and her message to the world, in the form of her lighthearted, sweet songs that fill my heart with sunshine."
— Helene M. Knutsen Fosso
"

I'm 12, going through a rough time, and "You Are Amazing" helps me when I'm sad."
— Mason, YouTube
"

When I first heard Lindsay's voice echo along while she strummed away elegantly to the sound on her guitar, my jaw dropped. Her music is incredibly unique, especially in a world that often produces music about the sad facts of life. Her lyrics are intentional, uplifting, and truly angelic. The world needs more musicians like Lindsay. This I am certain of."
— Bishop Reid
"

Lindsay's songs have had a noticeable impact on my son's self-esteem and the way he views other people. It's amazing. We play her songs before school to start the day off with a happy productive mindset."
— Kristie Hope
"

The 'You Are Amazing' song helps my daughter and I connect at a deeper level. Thank you for this amazing song."
— Anita