Do your kids love MUSIC - but you have no idea how to teach them? 
Don't worry - there is lots you can do at home with them, even if you have NO musical experience. 
One easy activity you can do with your kids, regardless of their age, is to expose them to different GENRES of music. 
There are hundreds of different genres of music - jazz, classical, folk, rock, pop being the more popular ones. 
But there's a whole world out there to be explored. And we can explore that musical world with our kids SO EASILY! 
All you have to do is go to the "Musical Genres: Playlist for Kids" playlist and press PLAY!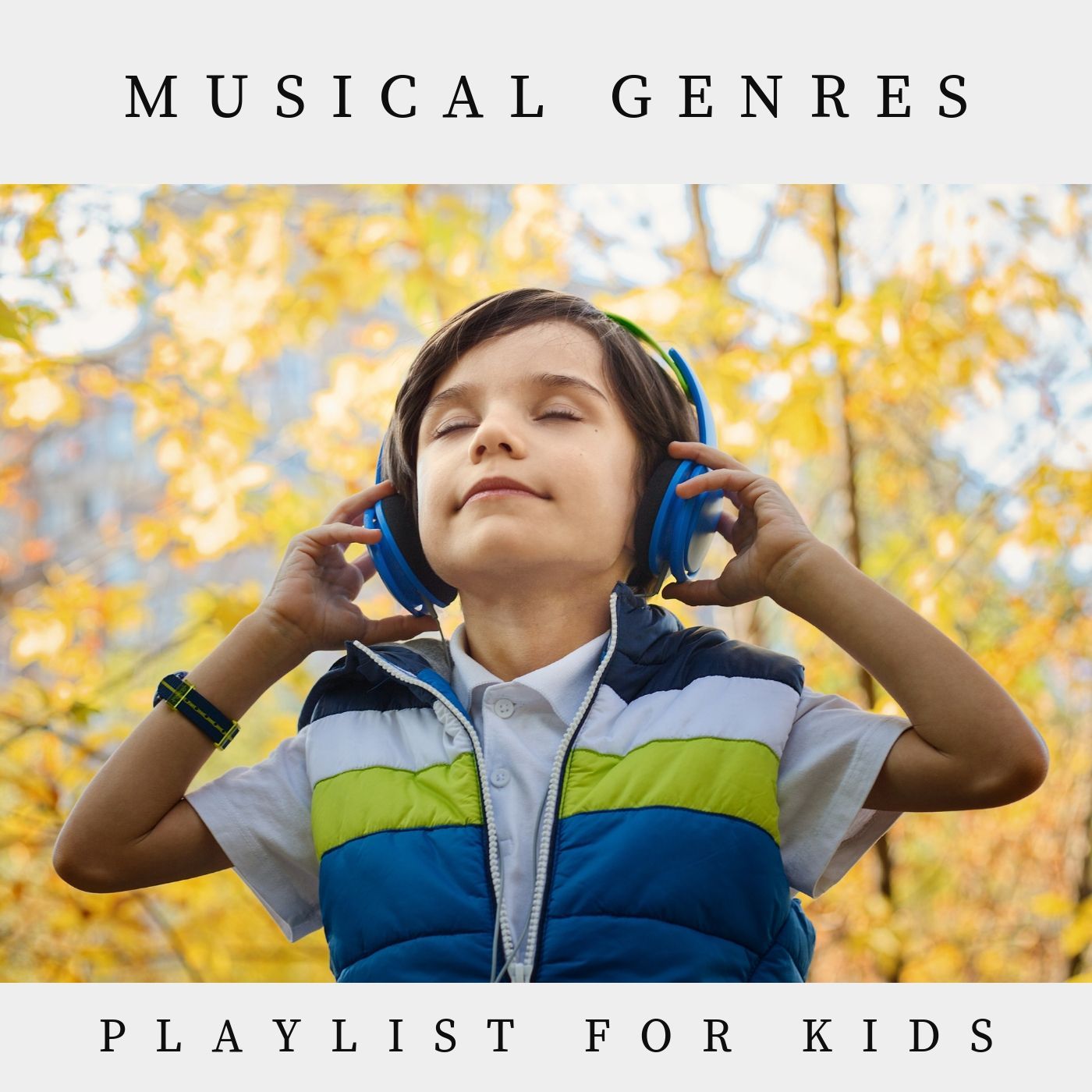 ---
Why should we expose our kids to different genres? 
it helps with brain development 
kids get to listen and discover what THEY like, which helps build their sense of identity 
kids get to hear different instruments and may be inspired to try them one day 
kids are less likely to think of a certain genre as "weird" or "different" if they've heard it from a young age 
it opens their mind to different forms of creative expression 
if one day they're inspired to create their own songs, they will have a variety of influences 
Are you ready to get started? 
Check out this Musical Genres: Playlist for Kids on Spotify. I've put 36 songs in this playlist from different genres - the popular ones we all know, but some different ones as well like bluegrass, bossa nova, musical theatre, celtic, disco, and neo soul. 
After you press play you have a few options: the easiest one is to just listen and enjoy! Observe your kids and see which songs they like. If they like a song, you can add it to their own personal playlist and seek more songs from that genre. 
For older children looking for a challenge, you can grab my Musical Genres Match Up Worksheet for free below. It has a list of the songs and the genres in the playlist, and your kids can try to figure out which genre each song belongs to. Grab the answer sheet as well if you're stuck!
---
==> Looking for more guidance on how to teach music to your kids (even if you're not musical)? Check out my "Make Music With Kids" [57 Fun and Easy Ways] EBOOK! It comes with a free digital "You Are Amazing" album.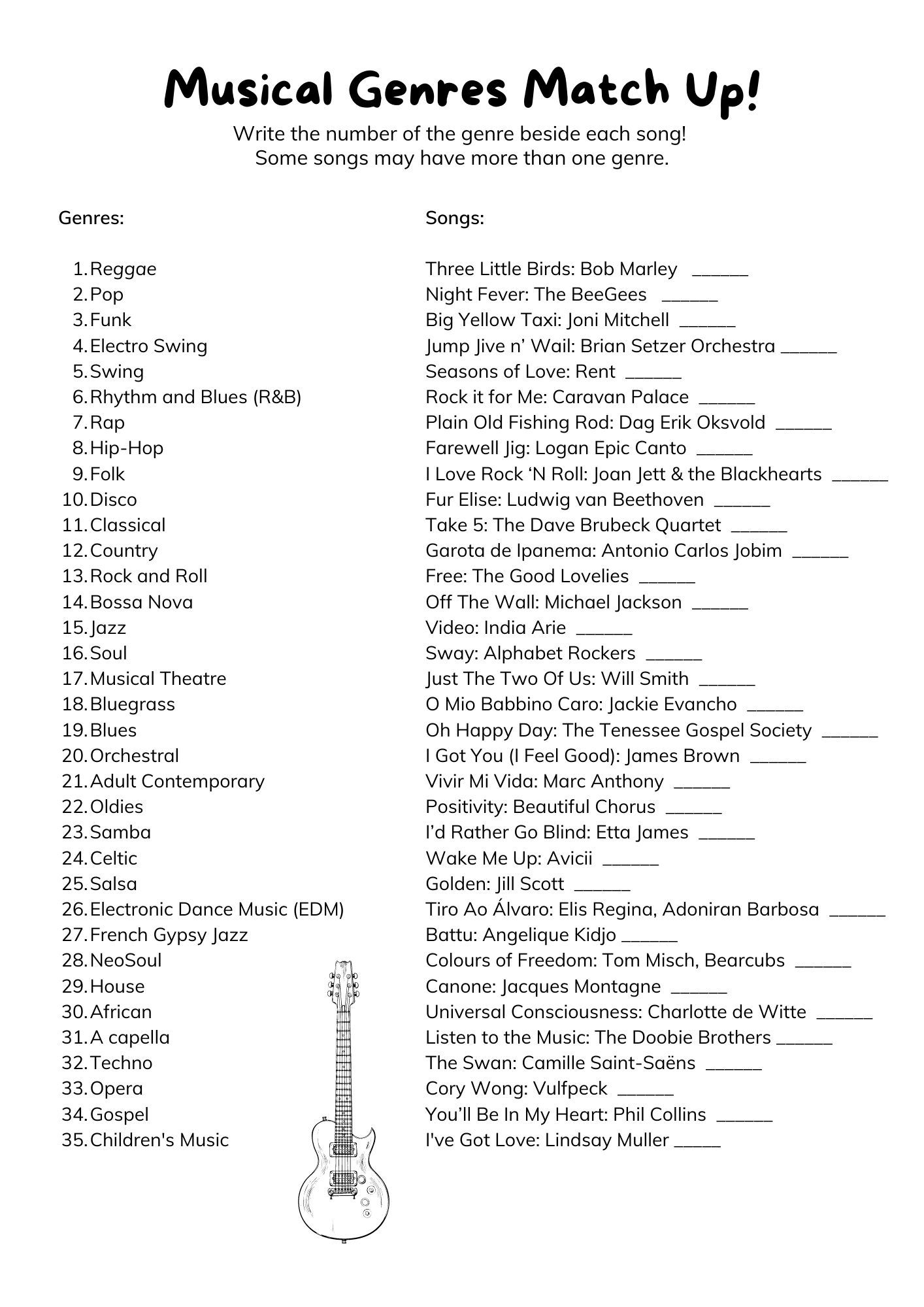 ---
Answers: