"We Just Met" by Lindsay Müller celebrates that special connection when you first meet your pet, or a friendly animal on the street. Grab the OFFICIAL chords and lyrics for it below! Just click the image to download the PDF version.
Click here to watch the official "We Just Met" music video on YouTube!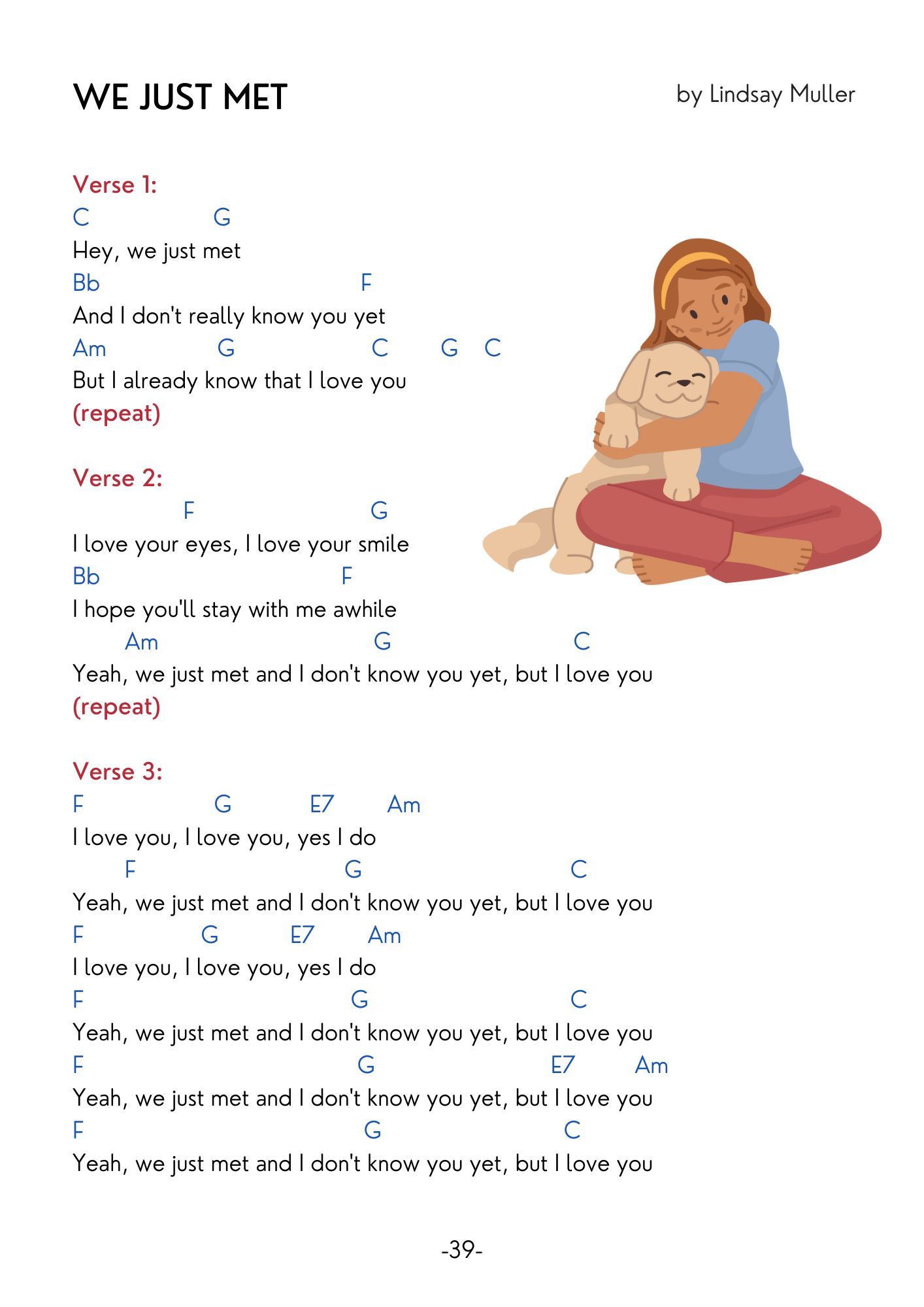 ==> Get the "We Just Met" mp3 for just $0.99 in the store!
==> Get the official chords and lyrics for "We Just Met" and ALL of Lindsay's songs in the "Lindsay Müller Sing-a-Long Book: The Complete Collection".