Show your kids that they're never too young to make a difference! ✨

My boys and I are LOVING the inspiring book "Never Too Young" by Aileen Weintraub and Laura Horton.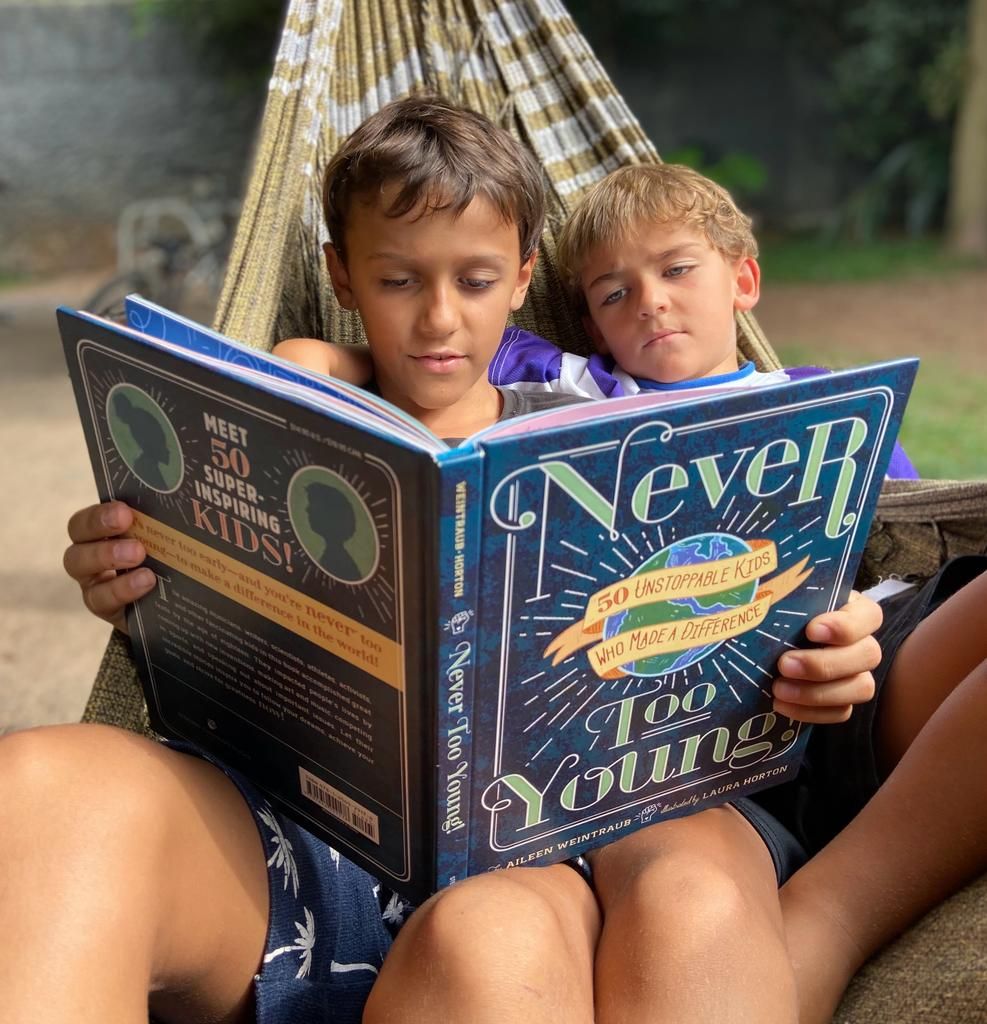 The book tells the stories of 50 children and teens. Kids who followed their passions and made an impact in their communities and in the world.
My kids love it because it is:
-interesting
-inspirational
-beautiful
I love it for those reasons too, but also because it teaches about:
-history
-culture
-geography
-social issues
MEANINGFUL CONVERSATIONS
Each story leads to meaningful conversations and further research about the person.
The book features kids from the past (like Anne Frank) and the present (like Stevie Wonder). The kids are from different countries, cultures and backgrounds.
A 7 YEAR OLD SURGEON?!
It features Akrit Jaswal from India, who performed surgery at age 7. And Malala Yousafzai, from Pakistan, who stood up for education for girls, got shot in the head by the Taliban, AND SURVIVED! These stories will make your eyes pop and your jaws drop! It is incredible what kids can do when they have the time, space and encouragement to be who they are.
BIG LIFE
🎶 The book goes SO well together with my song "Big Life". It's a song that encourages kids to "follow your heart, believe in yourself and chase your dreams". Listen to it on YouTube here: 
LESSON PLAN
📚 Teachers and parents: use the book and the song in your lesson plan for a double whammy of inspiration!
BUY THE BOOK
✅ Get the book on Amazon by clicking this link: https://amzn.to/3LQBwav