Do you want to expose your children to Classical Music? Look no further than this Spotify Playlist full of my kids' favourite classical pieces. We love to listen in the car, waving our conducting arms madly!
Why expose our children to different musical genres? 
- It helps brain development 
- Kids get to choose what THEY like, which helps them build their sense of identity 
- Kids are exposed to different instruments and may be inspired to try them  
- Kids are less likely to think of a certain genre as "weird" or "different" if they've heard it from a young age 
- It opens their minds to different kinds of creative expression 
- If one day they're inspired to create their own songs, they will have a variety of influences
Click here to listen on Spotify, or create your own playlist using the suggestions below! Please let me know your child's favourite classical piece in the comments!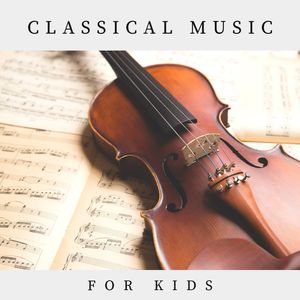 1. Peer Gynt, Op. 23: IV (Grieg)
2. Carmen Suite No. 1: 5 (Bizet)
3. Serenade in G Major (Mozart)
4. Flight of the Bumblebee (Rimsky-Korsakov)
5. Le Nozze di Figaro (Mozart)
6. Claire de Lune (Debussy)
7. Toccata and Fugue in D (Bach)
8. The Nutcracker Suite, Op. 71a (Tchaikovsky)
9. Symphony No. 6, Op. 68 (Kostal)
10. Dance of the Hours (London Symphony Hours)
11. The Barber of Seville: Overture (Rossini)
12. Peter and the Wolf, Op. 67 (Prokofiev)
13. The Carnival of the Animals: The Swan (Saint-Saëns)
14. Boléro de Ravel (Fontana)
15. Surprise Symphony (Ballet for Little Kids)
16. Hungarian Dance No. 5 (Brahms)
17. The Nutcracker Suite, Op. 71a (Tchaikovsky)
18. Rhapsody in Blue (Gershwin)
19. Peer Gynt: Op. 23, Act IV: Morning (Grieg)
20. The Four Seasons - Spring (Vivaldi)
21. Piano Sonata No. 11 in A Major (Mozart)
22. Horn Concerto No. 4 in E flat (Mozart)
23. 5th Symphony (Beethoven)
24. Fur Elise (Beethoven)
25. Moonlight Sonata (Beethoven)
26. Piano Sonata No. 8 Op. 30 (Beethoven)
27. Sonata No. 8 in C Minor (Beethoven)